Bears Fans Online
Dec 01
[video]
"I didn't come through for my teammates in the end. I had two chances today to get it done. It's very unlike me, but there are no excuses for it. I didn't have it. I missed it. I wasn't nervous, I just missed." —
Robbie Gould lamenting his multiple misses that changed the face of the Bears loss to Minnesota.
(Source: ESPN)
Nov 29
Jay Cutler is a romantic son of a bitch.
Nov 27
"I'm not gonna take anything personally. If they want to franchise me, I'm gonna feel good about the situation we're in. We're gonna be in our second year of the offense with these guys. We're gonna be better. I'm gonna be better. So it's not personal. It's business." —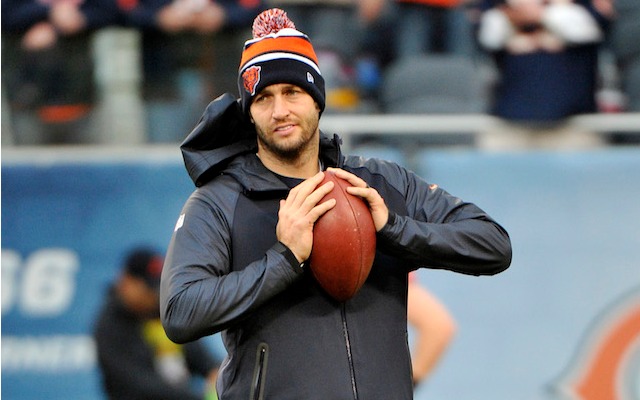 (Source: ESPN)
Nov 26
[video]
[video]
[video]
Nov 21
BEARS PLAYERS VOLUNTEER TO HELP TORNADO VICTIMS - Members of the Chicago Bears were in tornado-damaged parts of Illinois offering help.

Players Robbie Gould, Blake Costanzo and Zack Bowman were inIllinois  on Tuesday. They volunteered at a local church before heading out to visit storm-damaged neighborhoods. The Bears were playing the Baltimore Ravens on Sunday at Soldier Field when the game was postponed as the deadly storms moved across Illinois. Six people died in the state.

Gould says the storm damage is "heartbreaking" and the team wants to help the community. Team members walked through neighborhoods stopping at homes and talking with residents. They also unloaded donated water from trucks. (Photo: chicagobears.com)
(via bleacherbummed)
"I'll have, I am sure, a few opportunities where it will be Chris and I going against each other. It is going to be really weird, but I already told him, 'Do you realize how lucky we are to have this problem?'" —
Bears rookie guard Kyle Long on facing his brother this Sunday.
(Source: profootballtalk.nbcsports.com)
[video]