Via ESPN:
Brian Urlacher will be presented with the Ed Block Courage Award on Tuesday during a ceremony at Maryville Academy in Des Plaines, Ill., the team announced on Monday. 
The Ed Block Courage Award is given out each year to one member of every NFL team and is awarded to the players who exemplify commitments to the principles of sportsmanship and courage. The recipients of the award are selected solely by the vote of their teammates. 
Urlacher is also a two-time winner of the Brian Piccolo Award.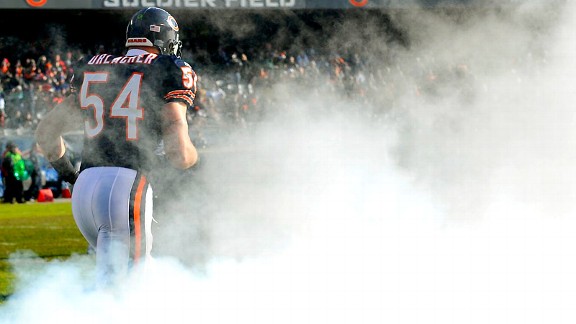 5 notes
runnergirlg reblogged this from bearsfansonline